Gallery
Nov 25, 2020
HSBC Bank building, Fort. This street corner building at a prime location on Mahatma Gandhi road is one of 76 Art Deco buildings in the "Victorian Gothic and Art Deco Ensembles" World Heritage Site. Originally known as the Mercantile Bank, it was designed by J.A. Ritchie with his partner L. Palfi in association with Ditchburn, Mistri & Bhedwar. The building was designed as a ground plus six storeyed building with a basement level 8 feet below the street. Constructed soon after the end of the Second World War by contractors Shapoorji Pallonji, the sprawling structure was claimed to be the largest post-war construction in Bombay at the time. The Mercantile Bank of Bombay was founded in 1853, moved its headquarters to London in 1858, and in 1959 it was acquired by the Hong Kong and Shanghai Banking Corporation (HSBC). The initials of Mercantile Bank are prominently displayed at the top of the chamfered corner façade (Image 3) and are also visible on the spandrels, flanked by chevron patterns (Image 4). The windows throughout the building are made of steel, and from the first to fourth floor they are intercepted by faceted columns with ziggurat-like patterns on the capitals (Image 5). Unlike most other office buildings in the precinct with buff Malad stone facades, this building is distinctive for its white and pink marble façade. Image 1: Archival image from 1950 - Journal of IIA
Nov 25, 2020
HSBC Bank building, Fort. This street corner building at a prime location on Mahatma Gandhi road is one of 76 Art Deco buildings in the "Victorian Gothic and Art Deco Ensembles" World Heritage Site. Originally known as the Mercantile Bank, it was designed by J.A. Ritchie with his partner L. Palfi in association with Ditchburn, Mistri & Bhedwar. The building was designed as a ground plus six storeyed building with a basement level 8 feet below the street. Constructed soon after the end of the Second World War by contractors Shapoorji Pallonji, the sprawling structure was claimed to be the largest post-war construction in Bombay at the time. The Mercantile Bank of Bombay was founded in 1853, moved its headquarters to London in 1858, and in 1959 it was acquired by the Hong Kong and Shanghai Banking Corporation (HSBC). The initials of Mercantile Bank are prominently displayed at the top of the chamfered corner façade (Image 3) and are also visible on the spandrels, flanked by chevron patterns (Image 4). The windows throughout the building are made of steel, and from the first to fourth floor they are intercepted by faceted columns with ziggurat-like patterns on the capitals (Image 5). Unlike most other office buildings in the precinct with buff Malad stone facades, this building is distinctive for its white and pink marble façade. Image 1: Archival image from 1950 - Journal of IIA
Nov 25, 2020
HSBC Bank building, Fort. This street corner building at a prime location on Mahatma Gandhi road is one of 76 Art Deco buildings in the "Victorian Gothic and Art Deco Ensembles" World Heritage Site. Originally known as the Mercantile Bank, it was designed by J.A. Ritchie with his partner L. Palfi in association with Ditchburn, Mistri & Bhedwar. The building was designed as a ground plus six storeyed building with a basement level 8 feet below the street. Constructed soon after the end of the Second World War by contractors Shapoorji Pallonji, the sprawling structure was claimed to be the largest post-war construction in Bombay at the time. The Mercantile Bank of Bombay was founded in 1853, moved its headquarters to London in 1858, and in 1959 it was acquired by the Hong Kong and Shanghai Banking Corporation (HSBC). The initials of Mercantile Bank are prominently displayed at the top of the chamfered corner façade (Image 3) and are also visible on the spandrels, flanked by chevron patterns (Image 4). The windows throughout the building are made of steel, and from the first to fourth floor they are intercepted by faceted columns with ziggurat-like patterns on the capitals (Image 5). Unlike most other office buildings in the precinct with buff Malad stone facades, this building is distinctive for its white and pink marble façade. Image 1: Archival image from 1950 - Journal of IIA
Nov 25, 2020
HSBC Bank building, Fort. This street corner building at a prime location on Mahatma Gandhi road is one of 76 Art Deco buildings in the "Victorian Gothic and Art Deco Ensembles" World Heritage Site. Originally known as the Mercantile Bank, it was designed by J.A. Ritchie with his partner L. Palfi in association with Ditchburn, Mistri & Bhedwar. The building was designed as a ground plus six storeyed building with a basement level 8 feet below the street. Constructed soon after the end of the Second World War by contractors Shapoorji Pallonji, the sprawling structure was claimed to be the largest post-war construction in Bombay at the time. The Mercantile Bank of Bombay was founded in 1853, moved its headquarters to London in 1858, and in 1959 it was acquired by the Hong Kong and Shanghai Banking Corporation (HSBC). The initials of Mercantile Bank are prominently displayed at the top of the chamfered corner façade (Image 3) and are also visible on the spandrels, flanked by chevron patterns (Image 4). The windows throughout the building are made of steel, and from the first to fourth floor they are intercepted by faceted columns with ziggurat-like patterns on the capitals (Image 5). Unlike most other office buildings in the precinct with buff Malad stone facades, this building is distinctive for its white and pink marble façade. Image 1: Archival image from 1950 - Journal of IIA
Nov 25, 2020
HSBC Bank building, Fort. This street corner building at a prime location on Mahatma Gandhi road is one of 76 Art Deco buildings in the "Victorian Gothic and Art Deco Ensembles" World Heritage Site. Originally known as the Mercantile Bank, it was designed by J.A. Ritchie with his partner L. Palfi in association with Ditchburn, Mistri & Bhedwar. The building was designed as a ground plus six storeyed building with a basement level 8 feet below the street. Constructed soon after the end of the Second World War by contractors Shapoorji Pallonji, the sprawling structure was claimed to be the largest post-war construction in Bombay at the time. The Mercantile Bank of Bombay was founded in 1853, moved its headquarters to London in 1858, and in 1959 it was acquired by the Hong Kong and Shanghai Banking Corporation (HSBC). The initials of Mercantile Bank are prominently displayed at the top of the chamfered corner façade (Image 3) and are also visible on the spandrels, flanked by chevron patterns (Image 4). The windows throughout the building are made of steel, and from the first to fourth floor they are intercepted by faceted columns with ziggurat-like patterns on the capitals (Image 5). Unlike most other office buildings in the precinct with buff Malad stone facades, this building is distinctive for its white and pink marble façade. Image 1: Archival image from 1950 - Journal of IIA
Nov 19, 2020
At its time, the Syndicate Bank Building was a distinct departure from the usual type of architecture that was used in early 20th century Mumbai. Its unique design showed how attractive frontage could be designed without the employment of heavy, conventional architectural features. This was an incredible achievement for Messrs. S. and C.K. Bhedwar, F. and A.R.I.B.A., the Architects. The façade depicts elements characteristic to the Art Deco style, with the primary façade having a stepped profile and dominating vertical bands. The low relief work along the balconies (Image 1 & 2) complements the stepped form. The entrances and window openings as seen in Image 4 & 5 are stylized with zig-zags and geometric ornamentation that is an exemplar of Art Deco- sharp edges, sleek lines and right angles.
Browse all
Inventory
An inventory of Art Deco buildings with an interactive map showing you where they are located. Explore neighbourhoods, buildings, features and elements.
Browse All
Blog
Your Daily dose of art deco inspiration
In conversation with Sonal Sawant and Dhara Jain, Production Designer and Asst. Production Designer of Bombay Velvet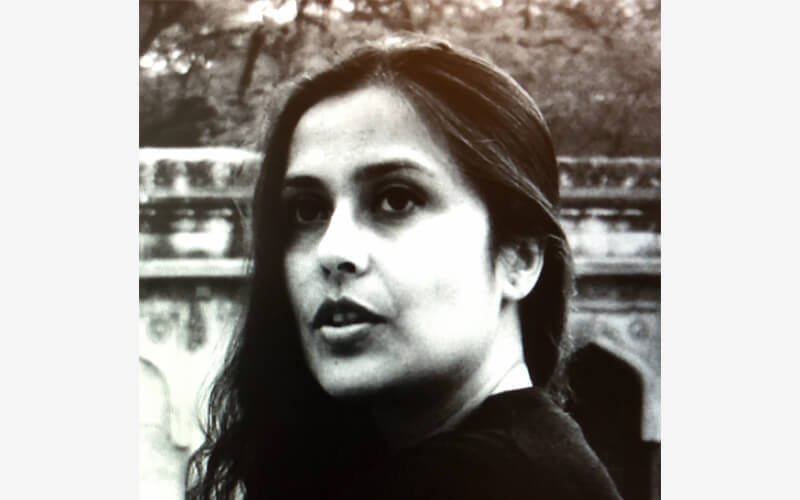 Abha N. Lambah shares her perspective on conservation and the state of architecture colleges in India.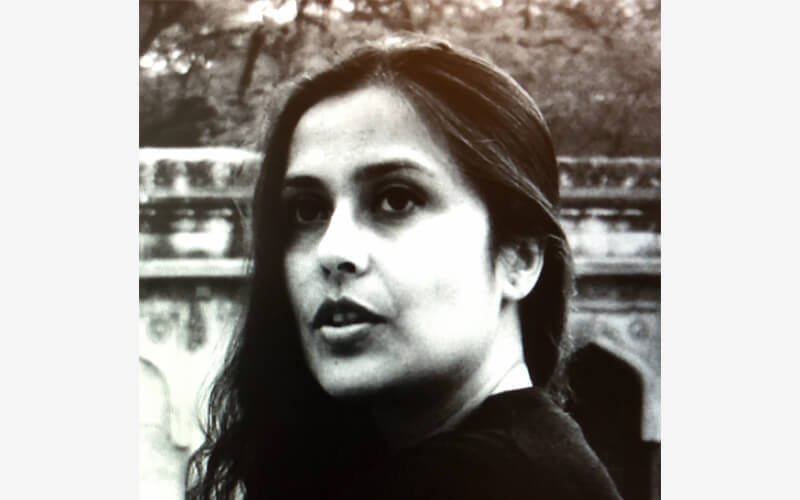 Conservation Architect, Abha N. Lambah talks about her journey to Bombay and the city's latest UNESCO World Heritage Site inscription.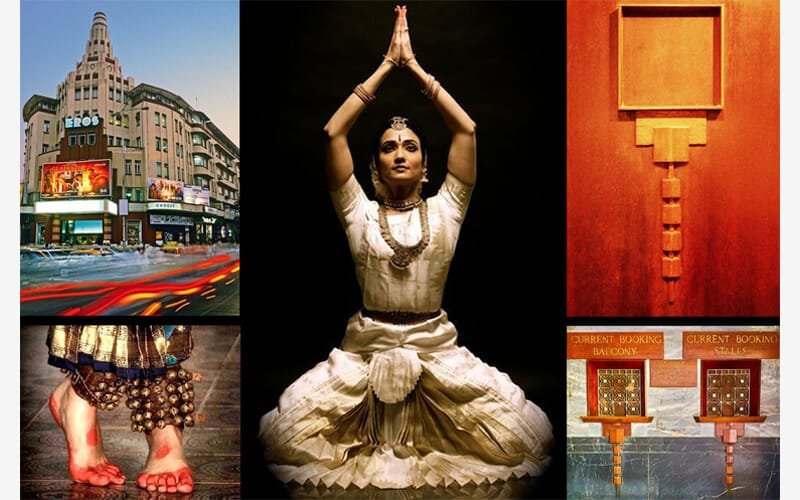 In conversation with Bharatnatyam dancer and business woman Priti Warrier. Exploring expressions and harmony between the two art forms, Bharatnatyam and Art Deco.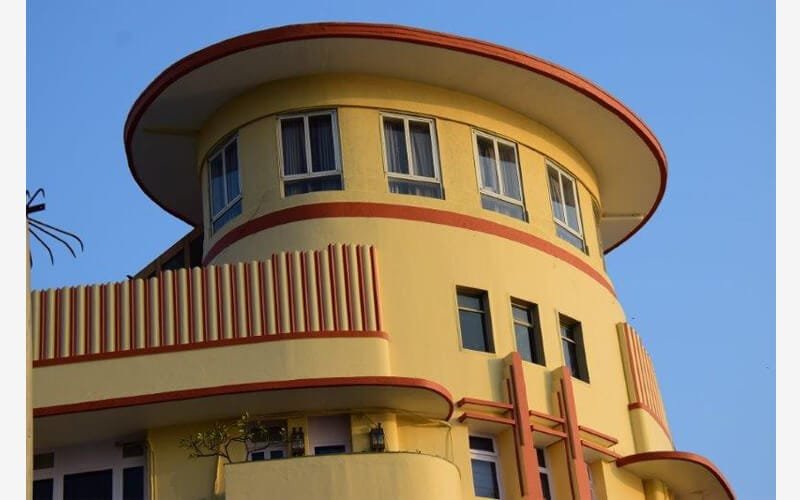 Mr Mehernosh Sidhwa, 3rd generation of the family that built Soona Mahal and a resident to this day has a candid conversation with Prathyakasha Prasad and Atul Kumar about Soona Mahal, one of the most beautifully preserved and stunning corner facing art deco buildings on Marine Drive.
Browse All