Suketu Mehta (2006) Maximum City: Bombay lost and found; Penguin Books India
Suketu Mehta Left Bombay At The Age Of 14. Twenty-One Years Later He Returned To Rediscover The City. The Result Is This Stunning, Brilliantly Illuminating Portrait Of The Megalopolis And Its People-A Book, Seven Years In The Making, That Is As Vast, As Diverse, As Rich In Experience, Incident And Sensation As The City Itself.
Jerry Pinto, Naresh Fernandes (2003) Bombay, Meri Jaan: Writings on Bombay; Penguin Books India
When King Charles II of England Married Princess Catherine De Braganza Of Portugal In 1661, he received as part of his dowry The Isles Of Bom Bahia, The Good Bay. Reclaimed From The Sea, These Would Become The Modern City Of Bombay. A Marriage Of Affluence And Abject Poverty, Where A Grey Concrete Jungle Is The Backdrop To A Heady Potpourri Of Ethnic, Linguistic And Religious Subcultures, Bombay, Renamed Mumbai After The Goddess Mumba Devi, Defies Definition. 
Bombay, Meri Jaan, Comprising Poems And Prose Pieces By Some Of The Biggest Names In Literature, In Addition To Cartoons, Photographs, A Song And A Bombay Duck Recipe, Tries To Capture The Spirit Of This Great Metropolis.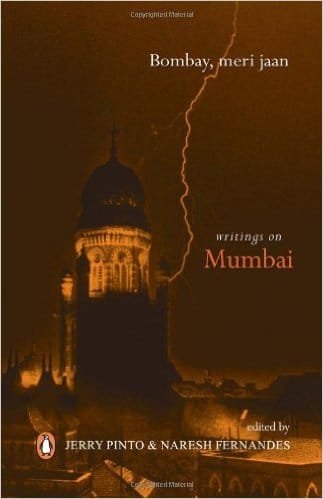 Christopher W. London (2015) Bombay Gothic; Jaico Publishing House
The Gothic Revival architectural style, innovatively adapted to local conditions, was introduced to 19th century Bombay by Governor HBE Frere. Famous architects, theorists and prominent Indians of the era assisted him in the realization of his vision for Bombay as the country's first city. Tracing the evolution of its distinctive architectural style, Christopher London reveals the fascinating history of a developing metropolis. Lavishly illustrated with color photographs as well as rare archival material, and drawing visual comparisons with both contemporary and medieval European models, Bombay Gothic presents a comprehensive perspective of Victorian architecture in Bombay.
Jim Masselos, Naresh Fernandes, Pramod Kapoor (2009) Bombay Then, Mumbai Now; Roli Books
BOMBAY: THEN Enriched with in-depth historical research and exclusive photographs, Bombay: Then is a sheer visual treat through extraordinary historical photographs. MUMBAI: NOW Mumbai India s financial nerve centre and biggest port is a melting pot with a population of over fifteen million.  Mumbai: Now captures the city s chaotic but spirited and robust present, and brings this shape-shifting, elusive city to you from the stories of the first Goan migrants to the lives of native Koli fishermen; from the tradition of dabbawallas to that of cutting chai; and from the potters in Dharavi to the pink flamingos in Sewri in a series of beautiful, moving pictures that capture the many moods and faces of Mumbai.
Naresh Fernandes (2013) City Adrift: A Short Biography of Bombay; Aleph Book Company
In this arresting new biography, award winning writer and journalist, Naresh Fernandes, writes with a mixture of passion, exasperation, poignancy, empathy and great elegance about his beloved Bombay giving us a very deep understanding and appreciation of one of the world's most iconic cities.
Naresh Fernandes (2012) Taj Mahal Foxtrot: The Story of Bombay's Jazz Age; Lustre Press, Roli Books
First ever history of Jazz in India – matched with rare archival images never-before published Packaged with a free CD of original jazz recordings of the time 'Fernandes is among the best narrative historians in India today, and his new book is a triumph of storytelling. Taj Mahal Foxtrot's got the beat.' Suketu Mehta 'The pictures match the words, producing this jewel of a book, which I read with pleasure, profit, and, above all, admiration.' Ramachandra Guha 'For several months now I've been looking forward to the publication of Taj Mahal Foxtrot by Naresh Fernandes. The extracts were fascinating – intensively researched and extremely well written.'
Gyan Prakash (2010) Mumbai Fables; Princeton University Press
Mumbai Fables explores the mythic inner life of this legendary city as seen by its inhabitants, journalists, planners, writers, artists, filmmakers, and political activists. In this remarkable cultural history of one of the world's most important urban centres, Gyan Prakash unearths the stories behind its fabulous history, viewing Mumbai through its turning points and kaleidoscopic ideas, comic book heroes, and famous scandals–the history behind Mumbai's stories of opportunity and oppression, of fabulous wealth and grinding poverty, of cosmopolitan desires and nativist energies.
Shedding light on the city's past and present, Mumbai Fables offers an unparalleled look at this extraordinary metropolis.
Jeet Thayil (2012) Narcopolis; Faber & Faber
Wait now, light me up so we do this right, yes, hold me steady to the lamp, hold it, hold, good, a slow pull to start with, to draw the smoke low into the lungs, yes, oh my…
Shuklaji Street, in Old Bombay. In Rashid's opium room the air is thick with voices and ghosts: Hindu, Muslim, Christian. A young woman holds a long-stemmed pipe over a flame, her hair falling across her eyes. Men sprawl and mutter in the gloom. Here, they say you introduce only your worst enemy to opium. There is an underworld whisper of a new terror: the Pathar Maar, the stone killer, whose victims are the nameless, invisible poor. In the broken city, there are too many to count.
Stretching across three decades, with an interlude in Mao's China, it portrays a city in collision with itself. With a cast of pimps, pushers, poets, gangsters and eunuchs, it is a journey into a sprawling underworld written in electric and utterly original prose.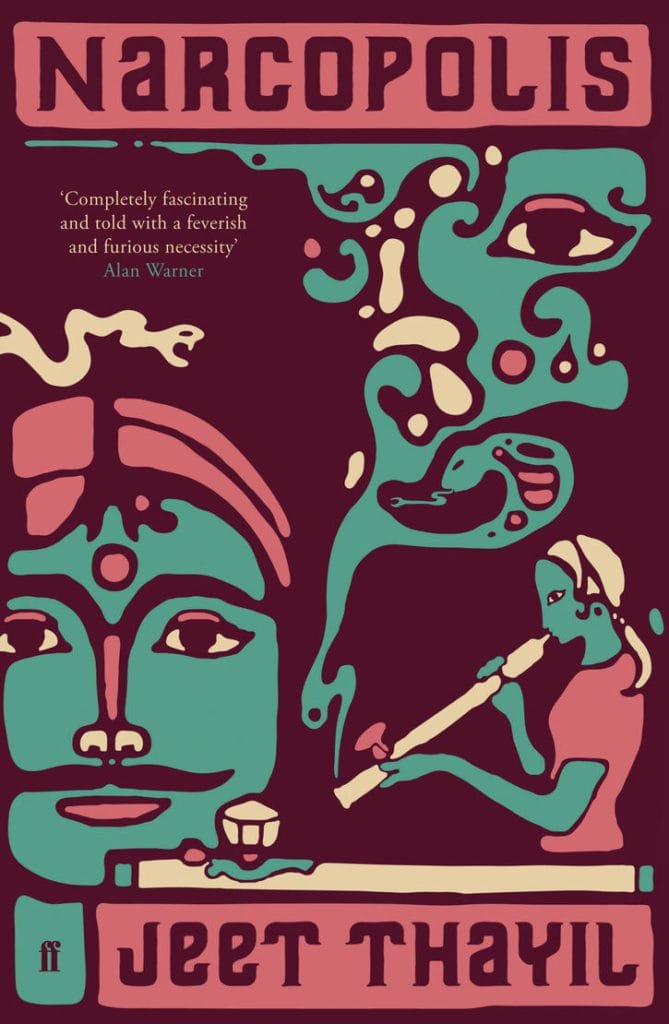 Murzban Shroff (2012) Breathless in Bombay; Pan Macmillan
Shroff's vibrant narratives in this concept collection of 14 stories set in contemporary Bombay feature a range of beautifully drawn characters in fascinating situations: from the laundrywallas' water shortage problems, to the doomed love affair of a schizophrenic painter and his Bollywood girlfriend, to the wandering thoughts of a massagewalla at Chowpatty Beach, to the heart-warming relationship of a carriage driver and his beloved horse. Each of these stories is richly crafted and arranged against the grand chaotic backdrop of life that is Bombay. Shroff's love for his hometown shines through, but so does his deep understanding of its challenges and problems. The reader is afforded an insider's view of this pulsating city, and through an unforgettable emotional and cultural journey comes to care for the characters presented in these stories.
Gillian Tindall (1992) City of Gold: The Biography of Bombay; Penguin Books India
Originally published in 1982
'Like London, like Paris or New York or pre-war Alexandria, Bombay contains not just many different social worlds but whole solar systems of different societies moving separately and intricately over the same territory. Ever since its insignificant and hesitant beginnings it has acted as a draw for people of so many races and languages, Indian, Middle Eastern and European, that there is no one tongue in general use there. For a while the largest city east of Suez till you came to Tokyo, and the largest in the British Empire after London, Bombay has always just missed being a world capital.'