Before entering this competition, I was never really interested in architecture, but now I have a newfound appreciation for it. The small, indistinguishable details (such as stripes and bands) that make up the larger picture are now ones I look out for and enjoy. The Art Deco style encapsulates so much fun, spirit and history, it truly would be a pity if any one of these buildings were to be lost forever. 

-Saee Sule, 10B, DY Patil International School
Art Deco Mumbai Trust was part of The Pomegranate Workshop's sustainability themed festival, We Create 2019. The Pomegranate Workshop is an arts education company based in Mumbai, who we have previously collaborated with to host Art Deco walks for school-going children. This festival, held in October 2019, saw the participation of nine schools across the city and gave us the opportunity to sensitise over 250 young minds to their city's Art Deco heritage.
For We Create 2019, we came up with a contest titled "Deco Detectives" aimed at challenging students to identify Art Deco buildings in their neighbourhoods. In addition to building an awareness and appreciation for Mumbai's Art Deco buildings, this gave students the opportunity to be a part of the larger narrative of documenting the city's Deco heritage, thereby sensitising them, building awareness and consequently contributing to its conservation.
To prepare students for the contest, our team visited the schools over 2 months to conduct orientation workshops. These workshops were aimed at introducing students to Mumbai's Art Deco heritage, the UNESCO inscription and familiarising them with architectural features associated with the style. Students from each school were given a month to submit entries.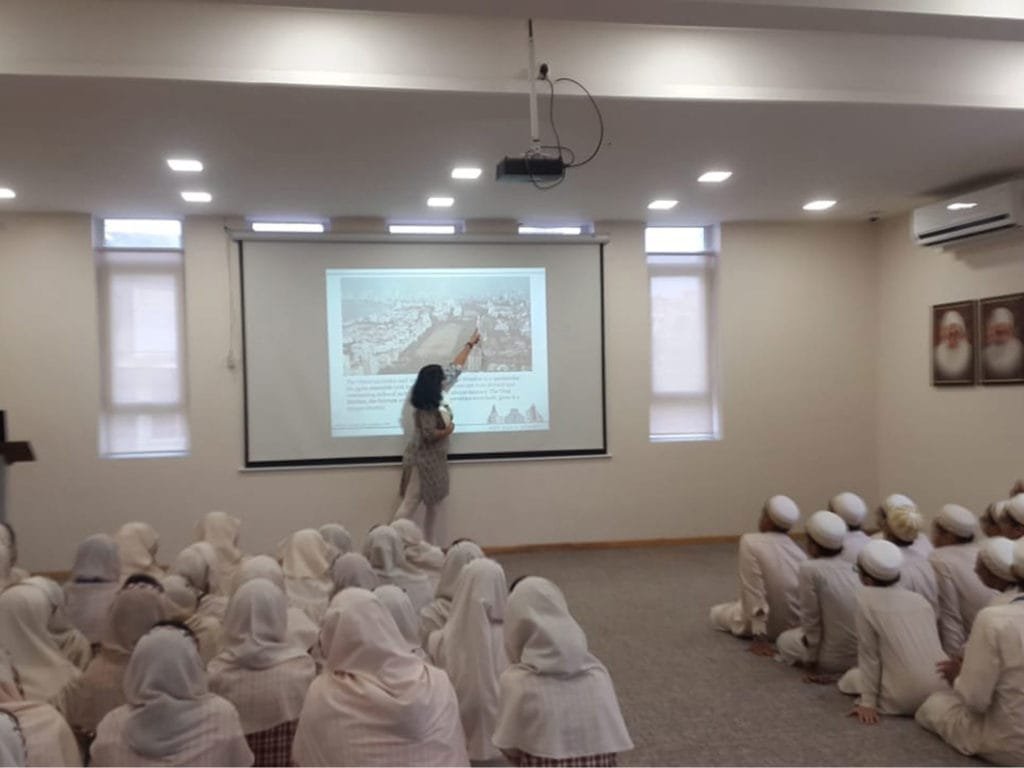 Most of the participating schools for this workshop were in neighbourhoods with a high density of Deco. Participating schools were:  Bombay Scottish School, Mahim; MSB Educational Institute, Mazgaon; Fazlani L'Academie Globale, Mazgaon; Don Bosco International School, Matunga; The Somaiya School, Vidyavihar; Shishuvan School, Matunga; D Y Patil International School, Nerul; Ascend International School, BKC; and Aditya Birla World Academy, Tardeo.
The competition was open to students from grades 8-12, with students from grades 8-9 and 10-12 judged in separate categories. To enter the competition, students were expected to:
1. Identify an Art Deco building in the city
2. Submit 3 photographs taken by them, of the building facade and 2 of its Art Deco details


3. Write a report summarising their observations, and information they could gather about the building from its occupants.


The entries were judged based on the students' ability to accurately identify Art Deco features, their quality of photography, and report writing. Students were also told that they would be awarded bonus points for spotting a building that is not already on Art Deco Mumbai's website Inventory.  This incentivisation was to encourage them to engage with their neighbourhoods and enable active participation in the photo documentation of buildings.
Successfully identifying Art Deco buildings proved to be challenging for the students, however, many of the entries we received were Art Deco buildings. Most impressively, at least 4 of these had not previously been documented by our team. By the end of September we chose our winners, one from each age category, in time for the We Create Festival on October 5th 2019.
The festival was held at the Don Bosco International School, Matunga. The event commenced with an Art Deco walking tour of Matunga, where we showcased Matunga's finest Art Deco buildings to enthusiastic participants.
Following the walk, we gave a presentation to the festival's attendees – which included students, their parents, and teachers from the participating schools – summarising the Deco Detectives contest. Following the presentation, some of the entries were showcased and the winners, one from each age category, were announced. Both winners successfully identified Art Deco buildings that had not previously been documented.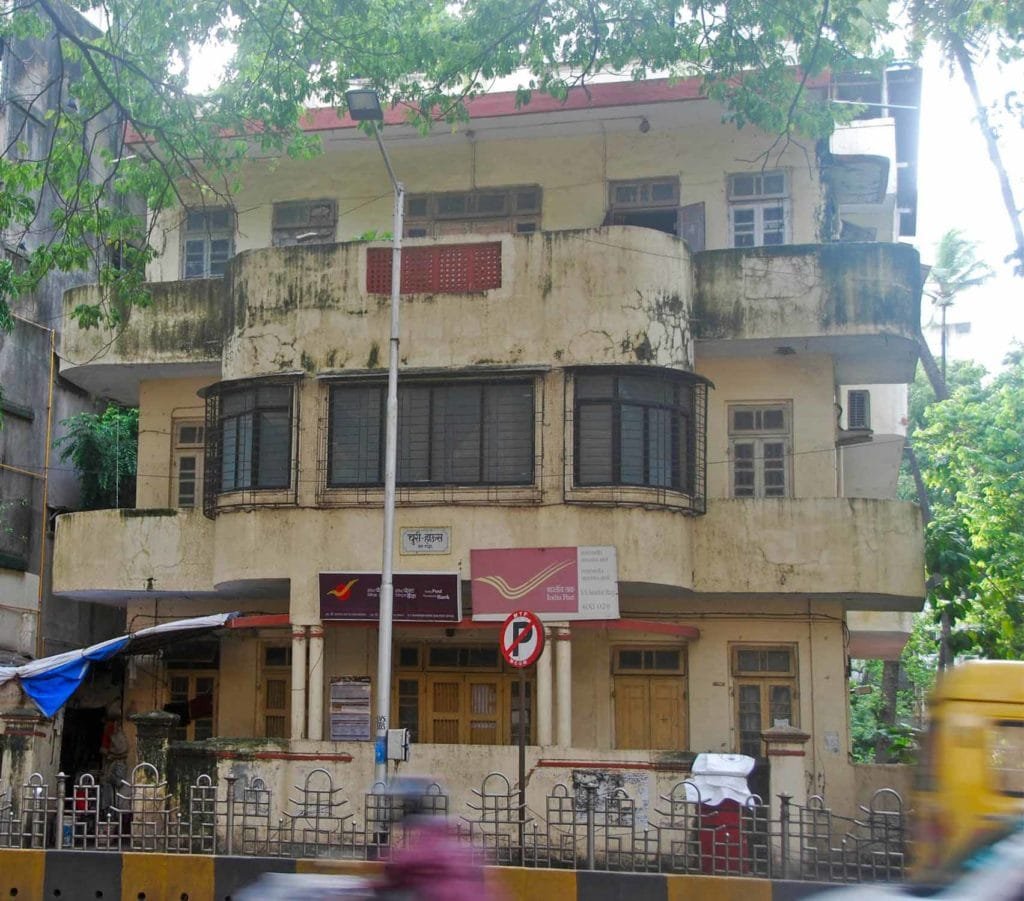 Winner – Category A (Grade 8-9):
Jai Bellare – 8D, Bombay Scottish School, Mahim


"Situated bang opposite the Institute of Hotel Management, 'Churi House' is a virtual gem ensconced in the leafy environs of Prabhadevi.
It has the characteristic streamlining, rounded corners, curved balconies with overhanging eyebrows, concrete grills, typical window details, plaster bands on the pillars and a concrete compound wall. The name plate in Devnagri lettering shows the integration of Maharashtrian influence on Art Deco. There's also a plaster bas relief in bright red on the front facade, which contrasts beautifully with the muted beige with which the rest of the building is painted."
Winner – Category B (Grade 10-12):
Paavan Dedhia – 10 Karma, Shishuvan School
"The credit for building Madhu Mahal in 1937 goes to Late Pramod Amichand. He built Madhu Mahal in Matunga, in the 1930's, where the entire family lived together. It was named after his daughter Madhu Amichand, a strong willed, graceful and elegant Gujarati lady and in the memory of his father Amulakh Amichand. The place was taken from Bombay Municipal Corporation on lease for 999 years and then bought by Pramod to build the building as residence for their family and other people. The building is maintained by the fourth generation of Pramod Amichand."
Here are some more entries that stood out from the competition: