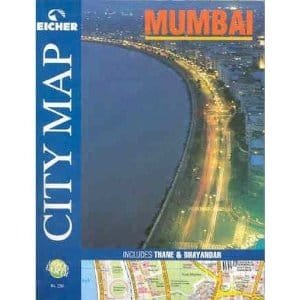 Eicher Good Earth Ltd. (2002) City Map – Mumbai, Mumbai
This very useful and unique map book contains detailed map of all colonies and roads of Mumbai, Thane & Bhayandar. It is in a book- form and each page contains a different map. Comprehensive indices are also provided for quick search.
Story city, Sourav Roy & Ruchita Madhok (2016) Mumbai- Exploring the City by the sea; Kahani Design works
It's one of the rare joys of Mumbai that one is able to retreat to the seaside when the tumult of the streets becomes too much to handle. Refreshing in sultry climes and the lone open space in an ever more-vertical landscape, the sea has been the raison d'etre for the city long before its numerous islets coalesced into a single metropolis. It has been a faithful witness to Mumbai's story and a stellar character in a stage full of surprising actors.
Casting our nets over the centuries, we have compiled a collection of 24 experiences that explore the city's relationship with the sea. Set your course for museums, monuments and spaces – our map and book will take you from stem to stern of this bustling island. There are objects to discover, art to see, books to read and stories to uncover about this mad, magnificent city by the sea.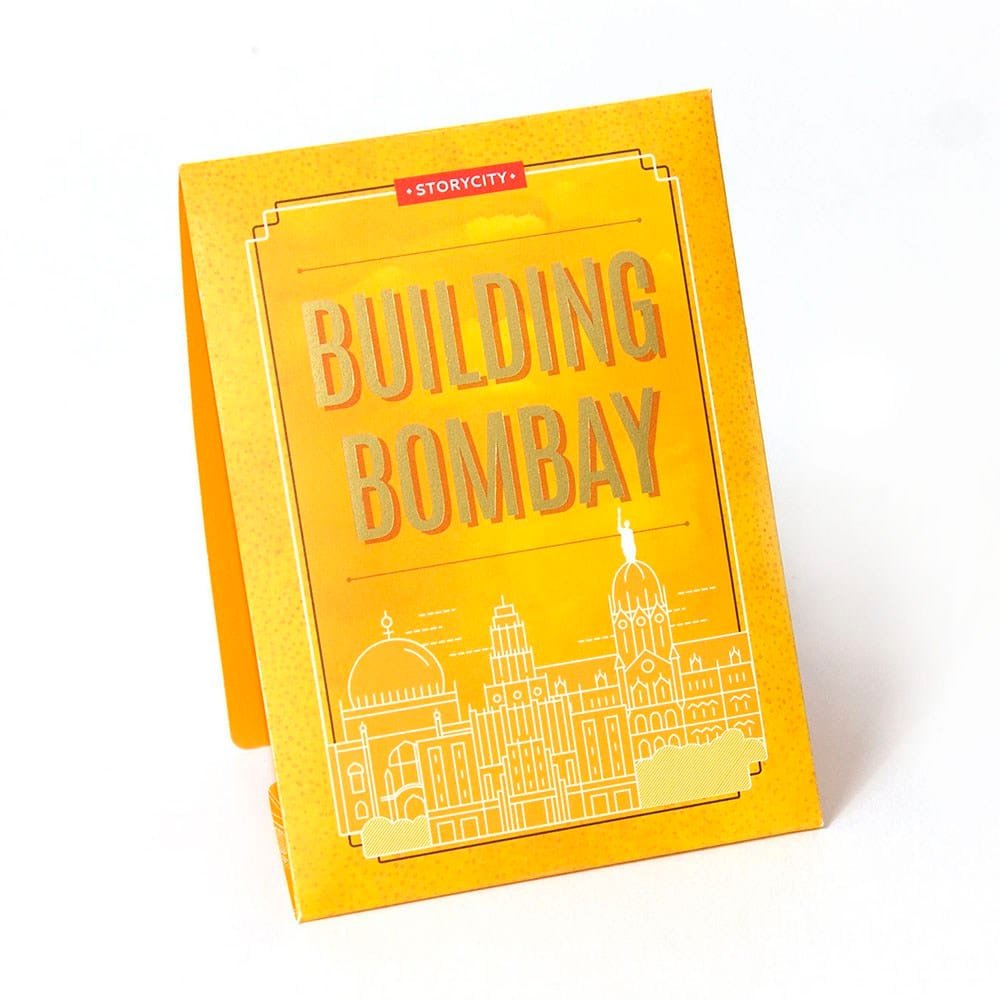 Story city, Sourav Roy & Ruchita Madhok (2016) Building Bombay; Kahani Design works
To the casual visitor, Mumbai might seem like a boisterous urban sprawl where every little bit of spare space is put to maximum use. But to the long-time resident that remembers the beloved island called Bombay, a trip to town will conjure up nostalgia for more refined times when the wide tree-lined streets were flanked by grand architecture and generous maidaans.
In this handy map you will find an introduction to 25 buildings between the Gateway of India and Crawford Market that chart the city's journey from small fortress town to global metropolis. Take in the Indo-Saracenic civic structures, Neo-Gothic neighbourhood around the university, or Art Deco vistas around the Oval – the public buildings, private offices and parks all tell a story of how this city came to be.